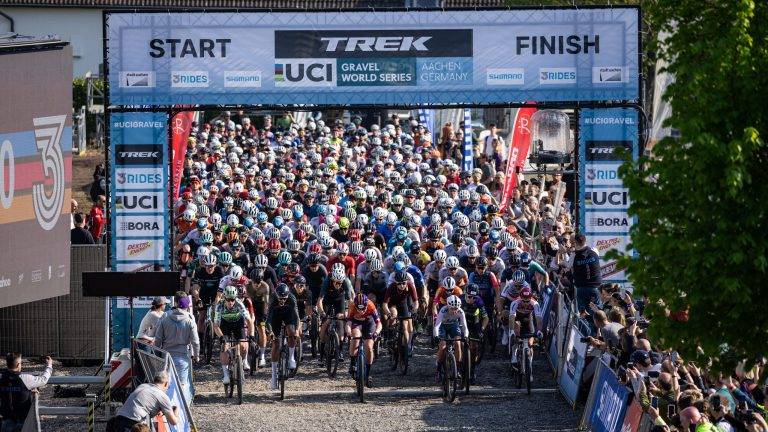 Before the 2023 season of the TREK UCI Gravel World Series, a new start order was made up for the line up of the elite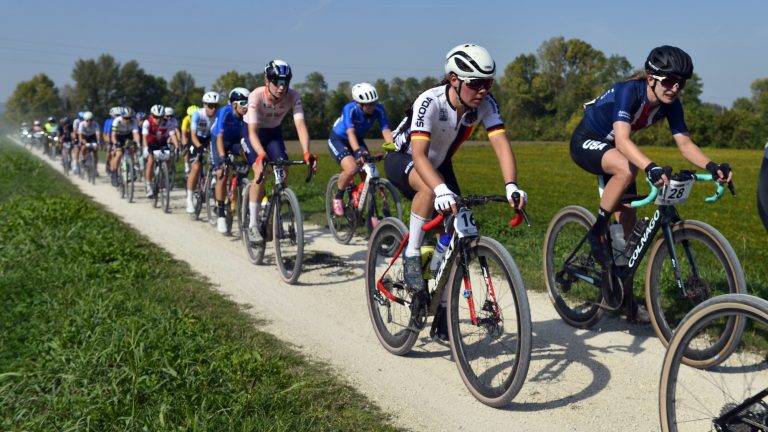 The Union Cycliste Internationale (UCI) and Pedali di Marca today announce details of the race routes for the second edition of the UCI Gravel World
Trek UCI Gravel World Series
Born in the US Midwest some 12-15 years ago under the name of Gravel Grinders, Gravel events are the new hype in the cycling world where riders are looking for new challenges. After the States, other continents have embraced the concept in recent years and the Gravel market is current booming worldwide.
Focussing on both elites but also masters and cyclo tourists these events are a long distance bike race on mainly unpaved roads and paths with an adventurous and often challenging route in the middle of nature.  Organizers are often switching to the format to cope with the difficult process of getting approvals to hold Gran Fondos on public.
The Trek UCI Gravel World Series is a series of UCI-sanctioned races held all over the world. Some 15-20 qualifier events will qualify the top 25% in each age group to the UCI Gravel World Championships where the champions are awarded with the coveted UCI rainbow jersey.
Pictures - Previous editions