Gravel One Fifty

Gravel One Fifty is a event organized by Enforce Sports Events and inspired on the Slag om Norg 1.1 race.  It's a flat and fast race on Gravel roads in the Northern Drenthe province of Holland with start and finish in Roden.
Gravel 150 starts in Roden at the border of the three northern provinces of The Netherlands (Groningen, Friesland and Drenthe). With a surrounding of plains, forest and a rural area in general, the conditions are perfectly suited for an off-road event. With a mix of dirt roads, gravel roads and grass sections, the route connects most of the stunning and diverse cycling sites in the area.
The course is also interesting for spectators as it winds through a few villages in a network of smaller roads and loops often close to each other so easy to make shortcuts for spectators to watch the riders on different locations.
official qualifier distance for men 60+ and women 50+
official qualifier distance for men 19-59 and women 19-49
As we're racing in the north of The Netherlands, the course is pan flat .The surface will be enough of a challenge, though. Hard-packed dirt roads quickly change into challenging grass sections, old gravel roads will put every rider to the test with potholes always lurking. Single-tracks are avoided, almost all of the route will be wide enough to make for an open race.  Aero is everything!
Roden is a little town part of Noordenveld and is located in the northern top of the Drenth province which has been recognized by the UCI with the bike region label.
The town has 15.000 inhabitants and is famous for its Landgoed Mensinge
Landgoed Mensinge with surrounding canals and meadows is located on the southeast side of the old village center. The house with estate is about 5.5 hectares in size and since 1985 it is no longer privately owned but owned by the municipality. It was founded in 1381 and its prominent owners have played an important role in the history of Roden and the surrounding area. Today it is partly a museum and partly used as housing for a number of companies. The nature reserves Mensingebos and Sterrebos border the estate with freely accessible forests and heaths. Opposite the Sterrebos is the Kapteyn Observatory, which was built for the Astronomy study program at the RUG in Roden to avoid light pollution in the city of Groningen.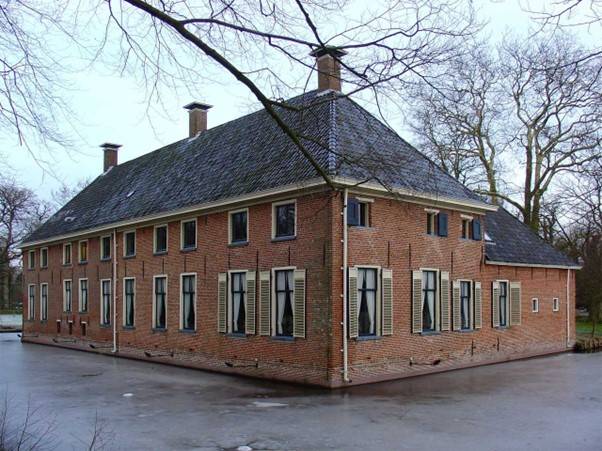 In 2016, the province of Drenthe was the first UCI Bike Region in world. This prestigious label was awarded to Drenthe for its cycling infrastructure, it's hosting of numerous cycling events and the promotion of cycling in general.