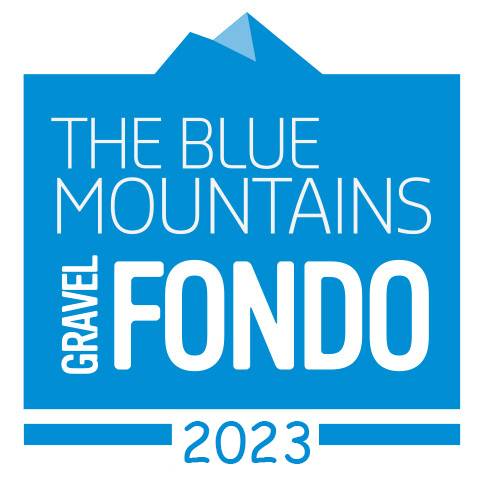 Blue Mountains Gravel Fondo

The Blue Mountains Gravel Fondo is a new event organized by Bruce Bird, multiple UCI Gran Fondo World Champion in both time trial and road racing and organizer of the Blue Mountains Gran Fondo who was part of the UCI Gran Fondo World Series from 2015-2019.  .  Bruce is collaborating for this event with the organizers of the spring Classic Paris Ancaster.  The event in Ontario's lake region is a true Gravel paradise.
The course starts and finishes in Ravenna at the Bowering Lodge and Guest House on 12th Side Road, 13km from Thorbury where registrations and award ceremonies are scheduled.
The course is a 42km loop which needs to be done twice for all men 60+ and women 50+ while all younger age groups do three loops as official qualifier distance for the UCI Gravel World Championships.
official qualifier distance for men 60+ and women 50+
official qualifier distance for men 19-59 and women 19-49
The area around Blue Mountains ski-resort has some rolling hills which results in challenging race with 1500m of elevation for the long distance and 1000m for the short distance.
Right after the start, riders have a 2km climb at 5% average and roads are always slightly going up and down, but climbs are never very long nor steep. There is a second 2km climb on every lap after 12km.  The final 2.5km are first in downhill on a paved road with a last turn 500m before the finish to slightly go up on a gravel road towards the finish.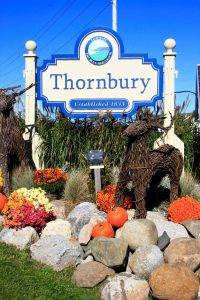 The event takes place in the Blue Mountains, an area known for skiing in winter and hiking and biking in the summer, a region with a lot of tourism for people from the Toronto area with the mountains and Georgian Bay next to each other.  The event starts in Grey counties' main city Thornbury to wind through the area with a lot of Gravel roads all going up and down to then finish back in Thornbury.
Thornbury has a population of 7000 inhabitants with a lot of hotel accommodation in the Blue Mountains Ski resort at the bottom of the slopes, only 15 minutes' drive from the start of the Gravel Fondo.   
More information on https://www.thebluemountains.ca/visitor-information.cfm