Gravel Adventure

Gravel Adventure is a scenic event which counted for the first time as UCI Gravel race in 2022. The event is located in Świeradów-Zdrój – Jakuszyce, in the south-western part of Poland. The race route will be led along gravel roads in scenic Izerskie Mountains.
The organizer is Grabek Promotion –  company experienced in organizing of road and MTB events (also UCI races – UCI XCO Horse Category and UCI MTB Marathon Series).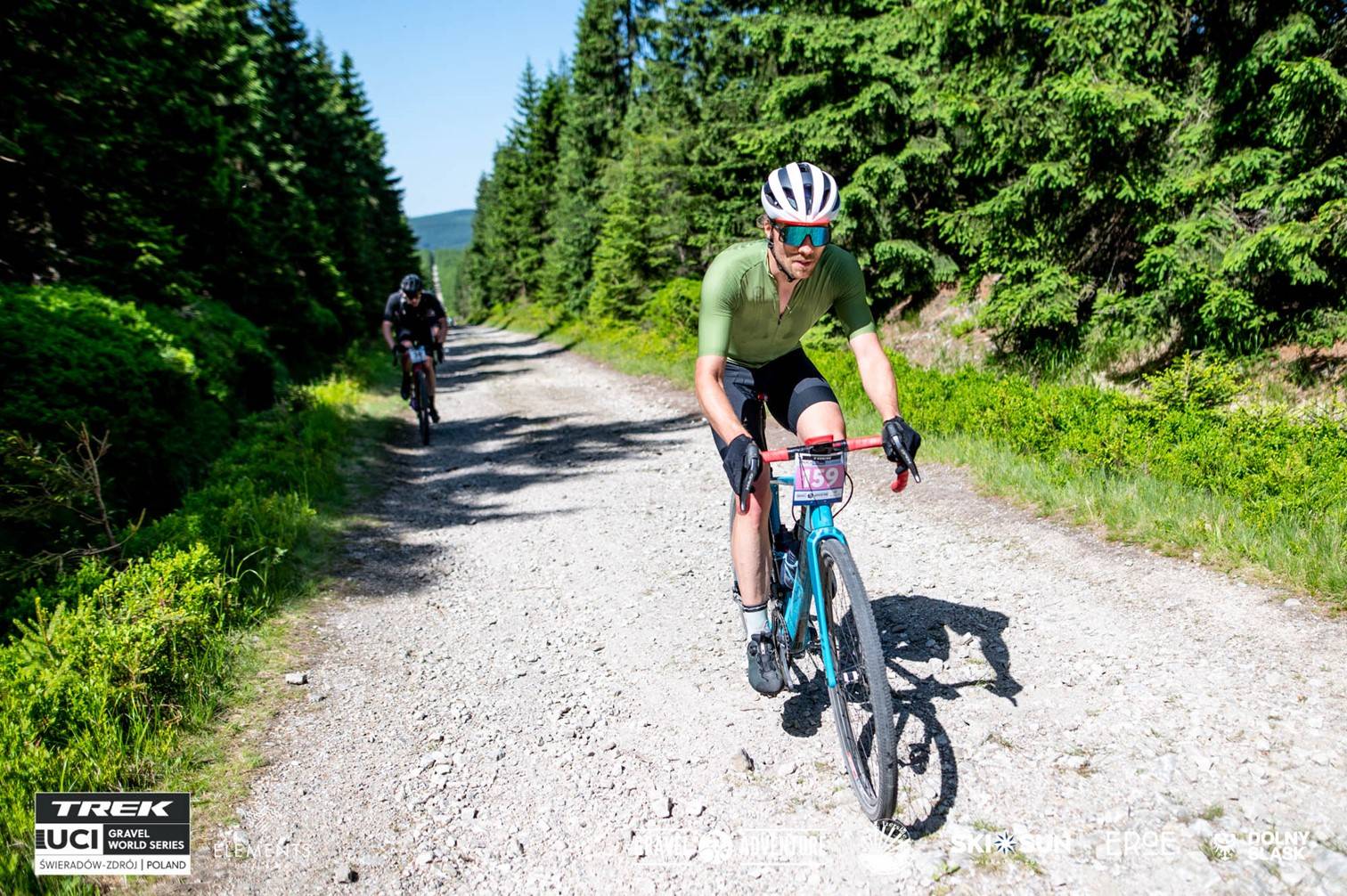 The race center of Gravel Adventure by eroee.cc is Ski&Sun Sports Center in Świeradów-Zdrój (www.skisun.pl).
Most of the race route leads along gravel roads in  Izerskie Mountains, all off-road. The route is mostly wide, but there will also be some muddy and narrow singletrack sections. In some places, there will be a few old asphalt.
The main Gran Fondo course takes place over one lap (112km and 2030m of elevation), the Medio Fondo (65km and 1240m) and MINI (38km, 910m).  The mini is not counting as a qualifier distance for the UCI World Championships.
official qualifier distance for men 60+ and women 50+
official qualifier distance for men 19-59 and women 19-49
We start at the lower station of the "Skisun" lift at an elevation of 640m above sea level and from the start we climb up to Stog Izerski at an elevation of over 1000m over a distance of 7km. The route then follows a plateau varying from an elevation of 800-1100, the highest point of the day which is reached after 50km on the long course, followed by a long descend with a tough final 8km towards the finish. The routes are challenging with a lot of climbing. Total elevation for the granfondo long distance is 2030m.
The mediofondo course takes the same route, but turns left after 52km to go directly to the finish. It has an elevation of 1240m.
Świeradów-Zdrój is a spa town in Lower Silesian Voivodeship, in south-western Poland near the border with the Czech Republic. The town is located in the Kwisa valley of the Jizera Mountains, a part of the Sudetes range. It lies approximately 123 kilometres (76 mi) west of the regional capital Wrocław. Świeradów received its town privileges in 1946. As at 2019, it has a population of 4,147. The spa house built in 1899 offers, radon and mud bath treatments of rheumatism and other adult diseases.
In 2008, a gondola was opened as the fourth such ski lift in Poland improving the position of Świeradów as a winter ski resort.
Visit: www.swieradowzdroj.pl