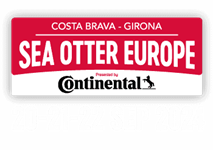 Sea Otter Europe Girona

Sea Otter Europe is the cycling festival in Europe, which is organized in the capital city of Girona, on 20, 21 and 22 September 2024.
The festival, during its few years of its existence, has managed to reach astonishing figures: more than 64,000 visitors, +6,000 participants in the sporting events and a total of +402 exhibiting brands, according to last year's record.
Sea Otter Europe faces its eight editions with a complete sports programme that includes challenges for competitive and amateur attendees, an exhibition area with the best brands on the market, demo circuits ideal for enjoyment and bicycles testing, and a list of activities planned exclusively for the professionals of the industry.
All this in the province of Girona, Costa Brava, which ensures good weather, good gastronomy and a first-class natural environment.
The festival is gaining worldwide recognition among the cycling industry and cycling enthusiasts: in just seven editions, it has become a necessary and must-attend event for the cycling community.
Girona is a city located in the region of Catalonia, in the northeast of Spain, which has become a very popular destination for cycling lovers. The city and its surroundings offer an exceptional environment for practicing this sport, thanks to its beautiful landscape, well-maintained roads and a large number of scenic routes.
An attractive destination for cyclists that includes routes from the Pyrenees mountains and even gentler routes that run along the coast, with a Mediterranean climate ideal for practicing sports all year. The city offers many services and sporting events, like Sea Otter Europe, for riders to create an unforgettable cycling experience.