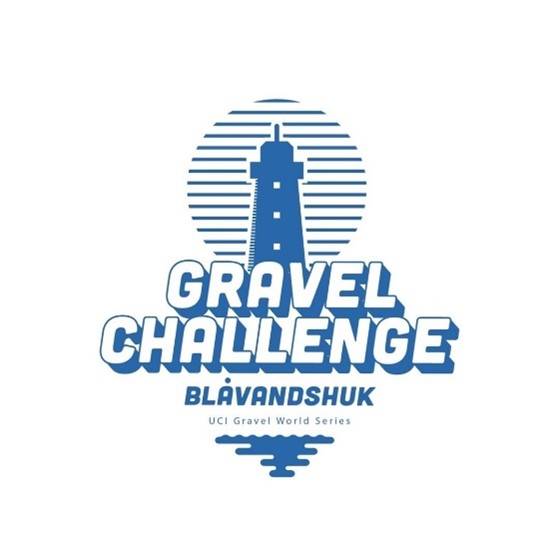 Gravel Challenge Blaavands Huk

Gravel Challenge Blaavands Huk is a gravel event in the UCI Gravel World Series that exists for some years and was for the first time a qualifier in 2023 on the Danish west coast with a course designed next to and on the beach for a flat and fast gravel course.
The course is a big loop of 54km which has to be done two or three times, depending on the age group.  The age categories of men 19-59 and women 19-49 must do three laps as official qualifier distance for the World Championships while men over 60 and women over 50 must do two laps to qualify.
The course starts and finishes in Blavandshuk on the Danish east coast.  The town is located half an hour from the nearest city Esbjerg. 
The start is given on a 5km straight forward wide-open gravel road through a military camp and then further west towards the beach near Veje Strand where a 2km beach sections follows after exactly 10km.  Before the beach, two smaller gravel sections might split up the group.
The course then winds up further north for a mix of 85% gravel and only 15% paved roads.  A 2.5km road right after the beach and three smaller sections of a few hundred meters to maximum 1km are more than welcome to eat and drink before entering the next section of gravel.
As the course is designed like a web around some central paved roads, it's also easy for spectators to watch the race on different locations.
Blaavandshuk is a town on the North Sea Coast of Jutland, northwest of Esbjerg and is the westernmost point of metropolitan Denmark. The Blaavands Lighthouse is he westernmost located building in Denmark and a famous tourist attraction with its 170 steps.
The town is surrounded by a lot of water and sea as it is a natural peninsula in between the North Sea and Fano Bay, part of the Wadden Sea. On the north side, there is also the small island of Langli.
The area is protected for its wildlife reserve and is being discussed as a potential National Park.
The coast of Blaavandshuk was Denmark's last minefield, a leftover from the second World War when more than one million landmines were placed in Denmark by German forces as part of their defence line.